PADI Instructor Development Course
PADI Instructor Development Course (IDC)
Duration: Approximately 7 days, full time equally split between the classroom, pool, and open water dives. Excludes the PADI Instructor Exam (2 days at the end of the course).
Meeting point: Sunreef at The Wharf, Mooloolaba
Price: $4775 including your books, all Sunreef charter and pool entry fees for dives and skills toward the completion of your course, an internationally recognised PADI Gold Open Water Instructor Certification Card. See the pricing breakdown below for more information.
Please note there is no gear hire available, as it is expected that you have your own as a dive professional. If you need a set of your own, Sunreef offers promotional packages for PADI Instructor and Divemaster candidates.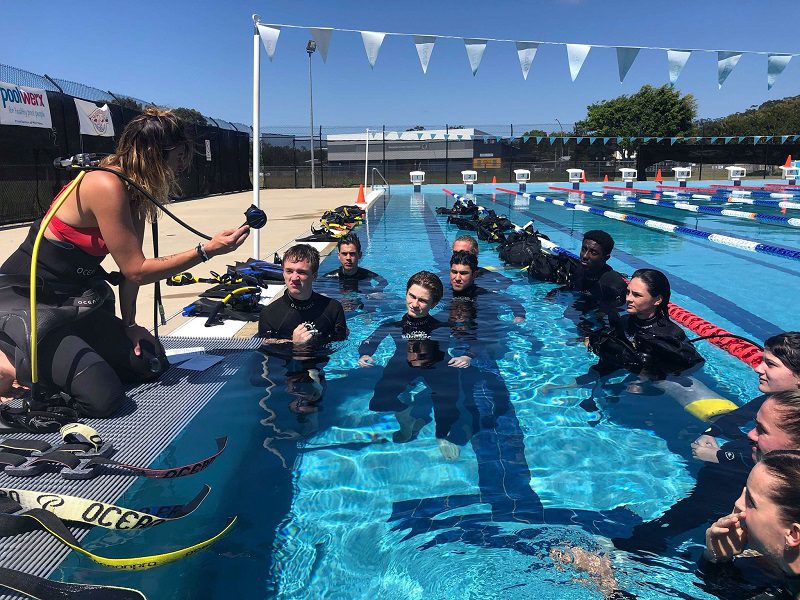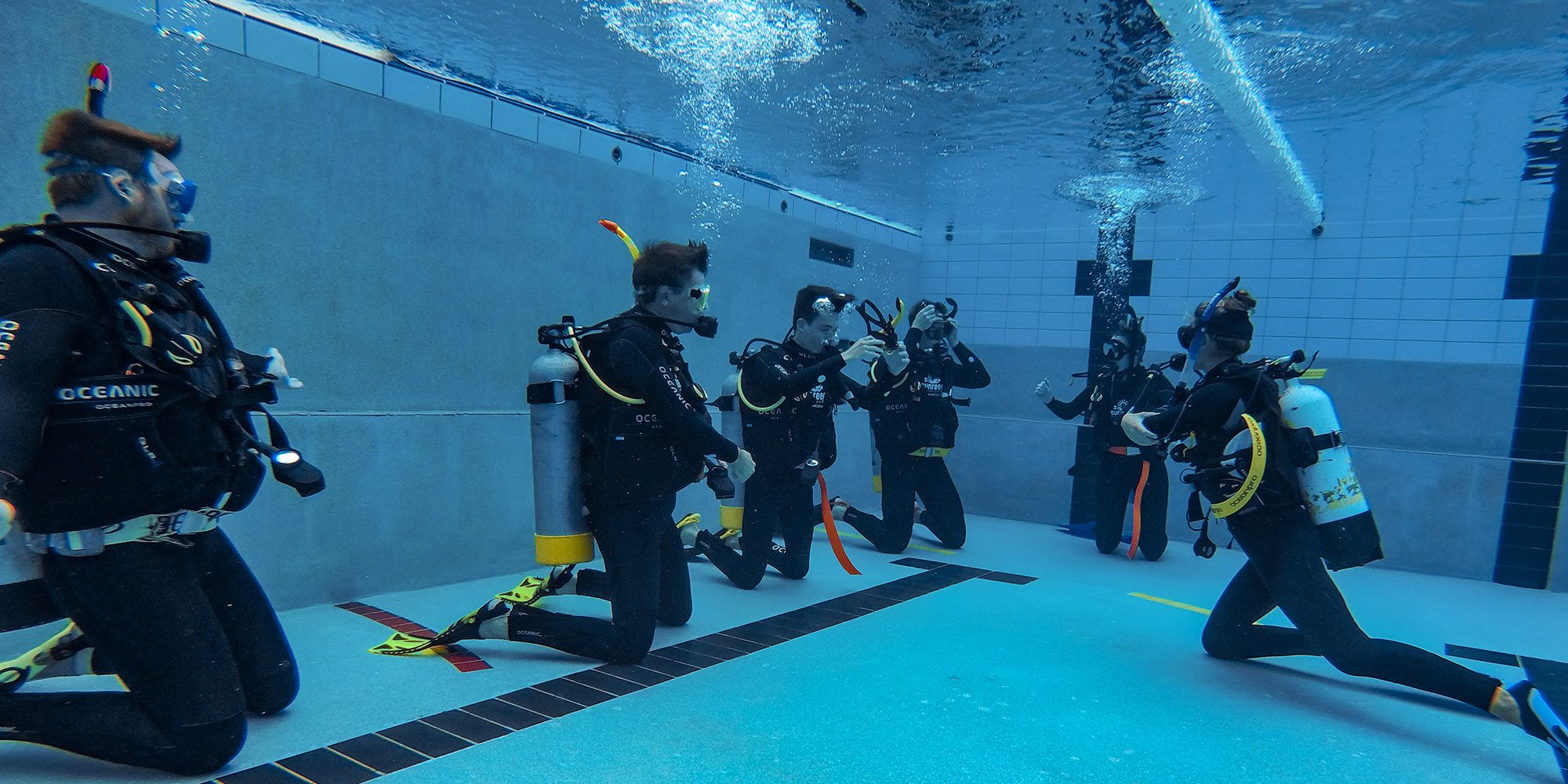 Sunreef's PADI Instructor Development Course (IDC) is the key step in taking your professional PADI Divemaster rating to an entirely different level. As an instructor, your range of capabilities will dramatically increase, allowing for greater employment opportunities in the dive industry, and will give you a larger foundation of knowledge to draw on.
You will be required to conduct study at home, come in for your practical development, and be assessed at PADI Head Office either in Brisbane or on the Gold Coast.
At Home – eLearning
This eLearning portion is specially designed by PADI's own teaching department in conjunction with active status PADI instructors and Dive Centres.
This portion covers how to teach using PADI's teaching method, and go in-depth on how each PADI course is structured to run.
At Sunreef – Developing Practical Skills
You will work closely with our own PADI Course Director who has mastered the art of teaching PADI Open Scuba Instructors.
This portion covers how to teach courses from Open Water to Divemaster, assess your students' competencies, acknowledge student difficulties and help them overcome issues. You will also complete the PADI Emergency First Responder Instructor (EFRI) course, which is required to be in teaching status as a PADI Instructor.
The PADI Instructor Exam (2 extra days after week at Sunreef)
After completing your PADI IDC, you will be eligible to go on and complete your PADI Instructor Exams (IE). These are an external examination run by PADI Head Office, at an external location (typically Brisbane or the Gold Coast).
The PADI IE has been developed by PADI to ensure all Instructor Candidates have achieved the same level of training and are competent to teach PADI Courses and Programs.
During these 2-day examinations, you will cover all the learning completed during your IDC at home and at Sunreef. You will be required to complete theory exams, PADI Standards and Procedures exams, confined water teaching, open water teaching and rescue skills.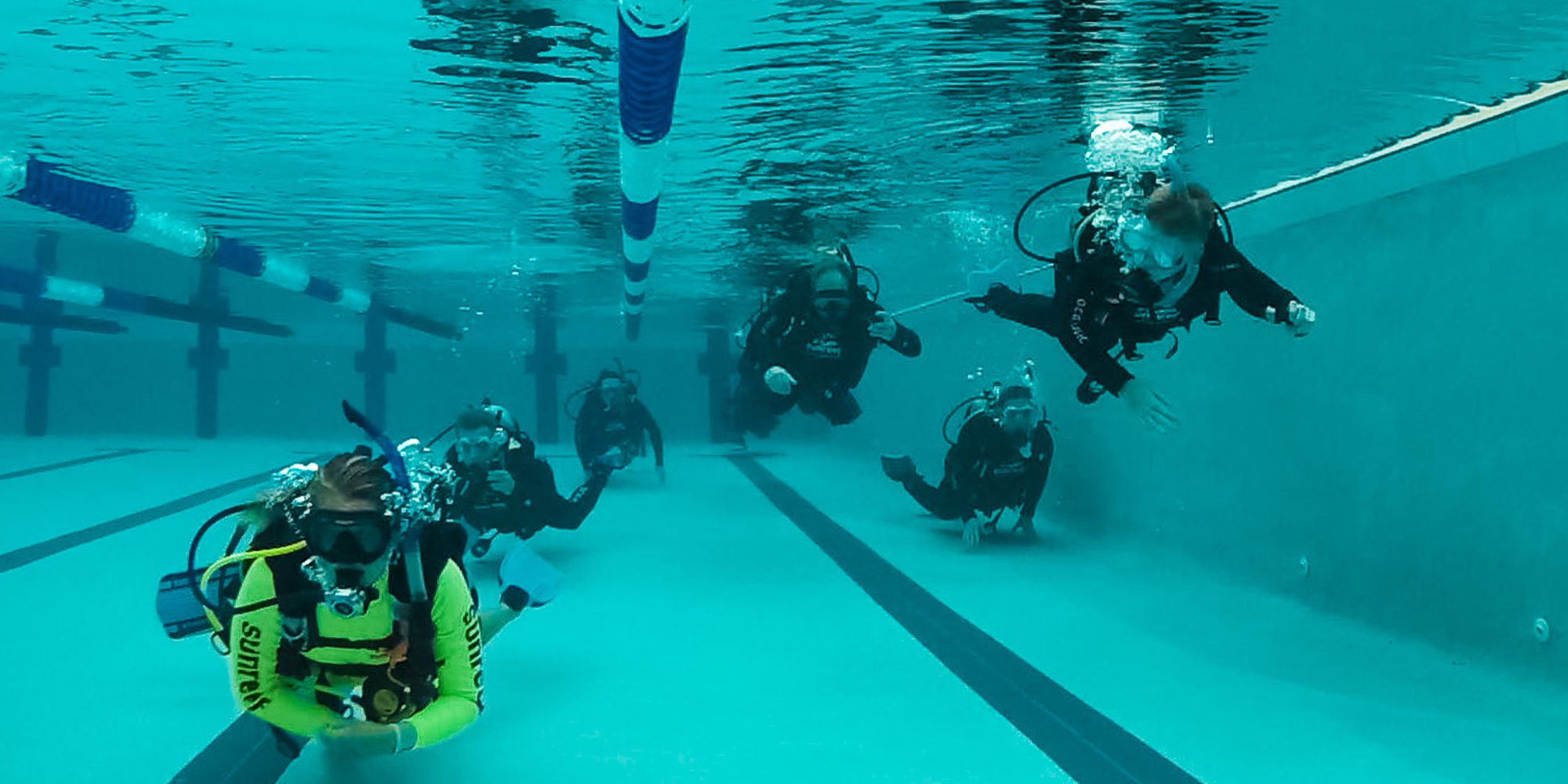 On completion of course and exams
Your official certification to teach PADI Open Water divers and PADI Continuing Education courses will come through on completion of your PADI IE and after all associated costs have been paid.*
*There is a 2-3 working days administrative period that applies for your teaching status to become active. During this period, you may promote yourself as a PADI Instructor however you will not be able to teach courses until it comes through. 
Price breakdown
Note that part of the course is payable to Sunreef, and the other payable to PADI
Sunreef Fee Breakdown
| | |
| --- | --- |
| Instructor Development Course (IDC) | $2175 |
| IDC materials | $750 |
| eLearning | $219 |
| Emergency First Response Instructor (EFRI) Course | $595 |
| EFRI Course materials | $260 |
| Sunreef total costs | $3999 |
PADI Fee Breakdown (As of Jan. 2019)
| | |
| --- | --- |
|  Instructor Exam | $979 |
| Instructor application | $392.70 |
| Liability insurance (will vary with different providers) | Up to $600 annually |
| PADI total costs | ~$1970 |
We understand this is a considerable investment, which is why we let you get started with a deposit. To secure your spot for a session and gain access to the course theory, you can pay a deposit of $1278 for your materials and eLearning.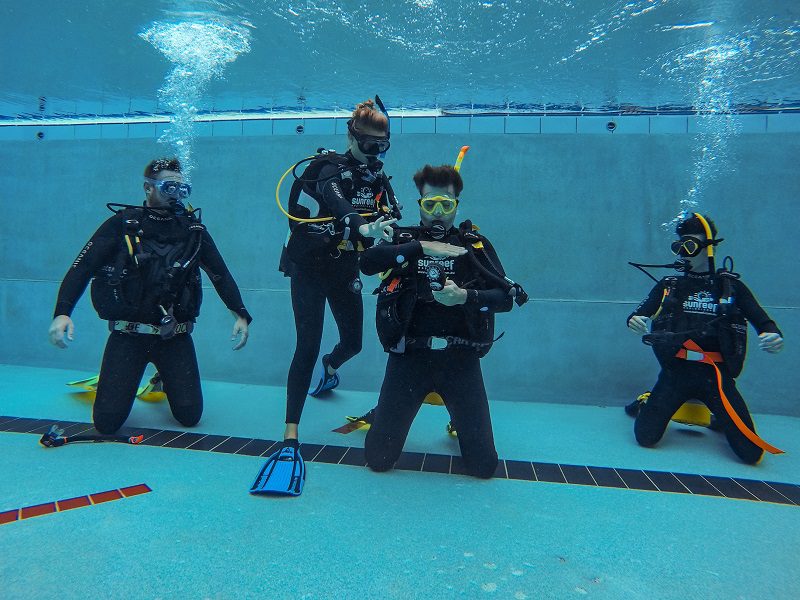 What Comes After Becoming a PADI Open Water Scuba Instructor?
Moving forward, you can gain more industry experience through hands-on work as an instructor at a number of locations around the world.
If you want to take your career even further and open up even more work opportunity, your next steps are to take on PADI Specialty Instructor Ratings. These are specialized ratings which will allow you to teach PADI Specialty Courses such as PADI Deep Diver, PADI Wreck Diver and PADI Enriched Air Diver.
There are plenty more to choose from, depending on your interests. The purpose of the PADI Specialty Instructor ratings are to allow instructors to teach more specialized courses to help divers achieve the coveted PADI Master Diver Rating, or for divers diving specialized sites requiring more knowledge.
Student Instructors please read the following
To enroll Sunreef's PADI Instructor Development Course you must be 18 years old or older. You need adequate swimming skills and need to be in good physical health. 
Prerequisites: Minimum PADI Divemaster or equivalent, 100 logged dives*, Emergency First Response Primary and Secondary Care within the past 24 months and be 18 or older. You will also be required to have a Recreational Dive Medical (AS 4001.5) done in the last 12 months as it is a requirement by Queensland Workplace Health and Safety. 
* We run a "work-for-diving" program to get you up to the level you need if you have not yet logged 100 dives, however unfortunately this only applies to the extra dives, not affecting the course fee.
Required forms: Each diver must complete some paperwork at Sunreef before starting this course with us. You will also be required to have a Recreational Dive Medical (AS 4001.5) done in the last 12 months as it is a requirement by Queensland Workplace Health and Safety.
Course confirmations: The course dive will depend on the sea conditions and weather. We will monitor this closely and if the weather or sea conditions are unsuitable, we will let you know as soon as we can. We will send out an email and text message the day before your trip around 3:30 pm to inform you of the status of the trip and its departure time.
Seasickness and equalization: If you find yourself dealing with seasickness or being unable to equalize, our crew will look after you and ensure you are comfortable and safe. However, as this is not something in our control we will not issue any rebookings or refunds for inability to equalize or being seasick and not completing dives. We suggest you consider seasickness tablets to minimize the risk of seasickness affecting your trip. 
Parking: The Wharf complex has all day parking available, however please keep in mind especially if you are on an 11:30 am or later trip that parking can sometimes get very busy. Please give yourself at least 15-20 minutes for parking. We recommend that you park your vehicle in the Sea Life (Underwater World) car park at The Wharf Mooloolaba, 123 Parkyn Parade.