PADI Discover Scuba Diving
Discover Scuba Diving
Duration: Approximately 8 hours
Meeting point: Sunreef at The Wharf, Mooloolaba
Price: $399 including full scuba gear set up, pool entry fees, boat charter fees and personalized dive on Mudjimba Island.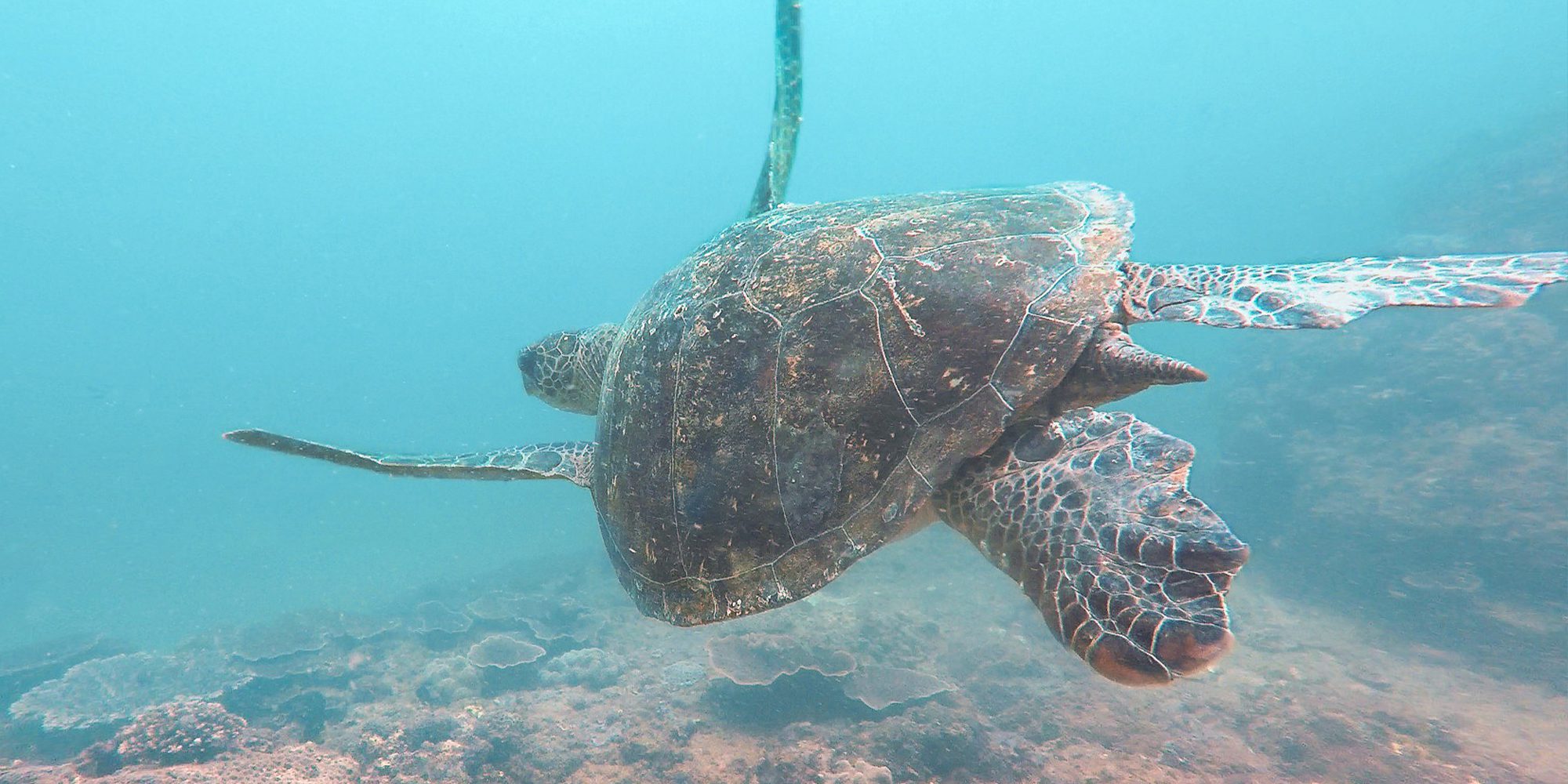 What is Discover Scuba Diving? 
Have you ever wondered what it would be like to breathe underwater, but you don't yet have a scuba certification? Maybe you have always wanted to see corals, fish, and turtles up close in their natural habitat?
This is your chance to try out scuba diving without the commitment and time frame of the full scuba certification course.
Our Discover Scuba Diving Program is a day-long adventure in learning the ins and outs of diving. Our wonderful PADI Professionals will make sure you feel safe and comfortable the whole time, while still making it a fun and memorable experience.
What you can expect
Check in at Sunreef starts at the time outlined on your confirmation email or text. When you arrive, we will see you at our check in desk to meet with your personal PADI Professional guide.
After the necessary paperwork is sorted out at the shop, your course will kick off at the pool. You will go over all the scuba equipment, hand signals, and other skills used throughout your dive. At the pool, you will be practicing using these in a shallow water setting where you can get a feel for what it's like to move around underwater with your gear, and where you will demonstrate these key skills that you will use whilst diving.This all will be followed by an open water dive at the beautiful and lively Mudjimba Island!
On departure to Mudjimba Island, our trained crew will provide a thorough briefing about diving this site, and will answer any questions you may have about it. Once the boat exits the calm waters of the Mooloolaba River system, it is around a 15 minute ride to Mudjimba Island. The vessel will be moored and our crew will help you set up to get in the water.
Your dive is planned to last for either 50 minutes or will end to have you on the surface with 50 bar (whichever one comes first).
Every dive is different depending on the conditions that day and time.
On the boat, you are provided snacks and water. Feel free to bring along your own snacks if you have allergies or would like more substantial food.
The divers then return to the shop, where we will have refreshments and hot wedges or chips ready for you while we debrief. While this is happening we will unload the vessel and wash all your gear for you if you so wish.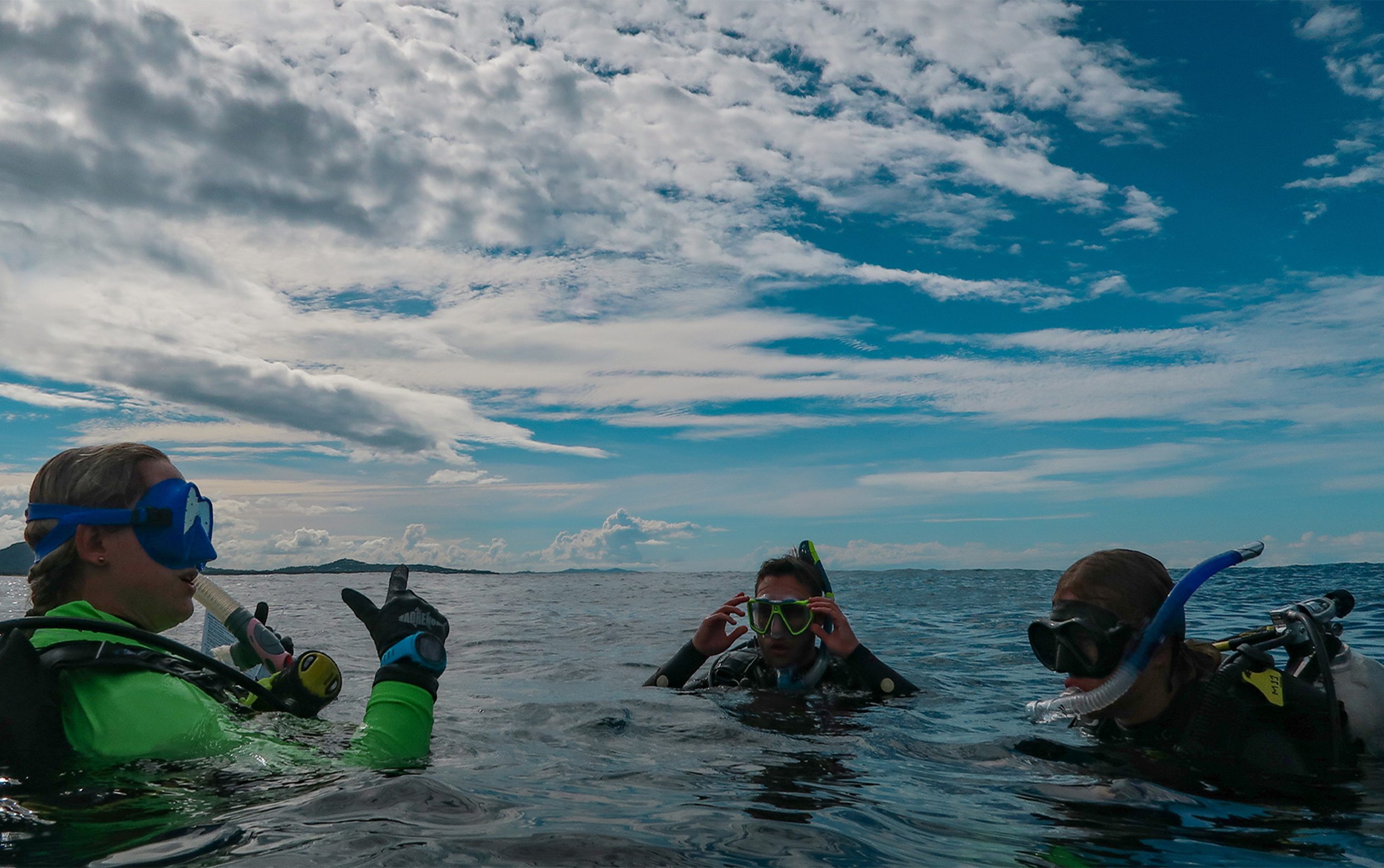 Discover Scuba Divers, please read the following
To participate in a PADI Discover Scuba Dive experience, you must be 12 years old or older. You need adequate swimming skills and need to be in good physical health. No prior experience with diving is required.
Prerequisite: No prerequisites.
Certifications:  This is not a certification course, however this is an experience where you will definitely get a feel for what it takes to explore the underwater world. You do not need any prior experience to scuba diving, but you will need to ensure you meet the age and health requirements before proceeding. Please contact us if you have any questions at all +61 7 5444 5656.
Required forms: Each diver must complete a Sunreef PADI Discover Scuba Dive Waiver before you are able to begin, and we suggest you do this as soon as you know you would like to participate in this activity.
The waiver will be sent out to you with your booking confirmation as well. Please note if you answer "YES" to any of the questions on the medical portions of your waiver you must consult with a physician before participating in scuba diving. We will provide you with the correct forms for the physician to fill out (PADI Medical Statement and Guidelines for Recreational Scuba Divers Physical Examination). Please read our Terms and Conditions for more information.
Seasickness and equalization: If you find yourself dealing with seasickness or being unable to equalize, our crew will look after you and ensure you are comfortable and safe. However, as this is not something in our control we will not issue any rebookings or refunds for inability to equalize or being seasick and not completing dives. We suggest you consider seasickness tablets to minimize the risk of seasickness affecting your trip. We will attempt where possible to help you equalize as we descend however we are responsible for the safety of all members of our groups therefore if we cannot in sufficient time and with the safety of the other divers help you descend we will take you back to the surface and you will be unable to complete that dive, we will however where possible take you back in on the second dive and help you try again.
Trip confirmations: As with all our dives, your confirmation of the trip will depend on the sea conditions and weather. We will monitor this closely and if the weather or sea conditions are unsuitable, we will let you know as soon as we can. We will send out an email and text message the day before your trip around 3:30 pm to inform you of the status of the trip and its departure time.
Parking: The Wharf complex has 4 hour parking available, however you will need to find suitable parking for the tour you are on as some of our trips will be over 4 hours. There are some unlimited parking spaces available outside of The Wharf Mooloolaba / SEA Life car park, however please keep in mind especially if you are on an 11:30 am or later trip that parking can get very busy. Please give yourself at least 15-20 minutes for parking. You can find a parking map of The Wharf Mooloolaba here.
Book a Discover Scuba Dive