Mooloolaba Christmas Boat Parade on Whale One
Mooloolaba Annual Christmas Boat Parade
Duration: Approximately 3 hours 
Meeting point: Sunreef at The Wharf, Mooloolaba
Price: $100 charter fee including xxxxxxxxxxxxxxxxxx
This is an 18+ event.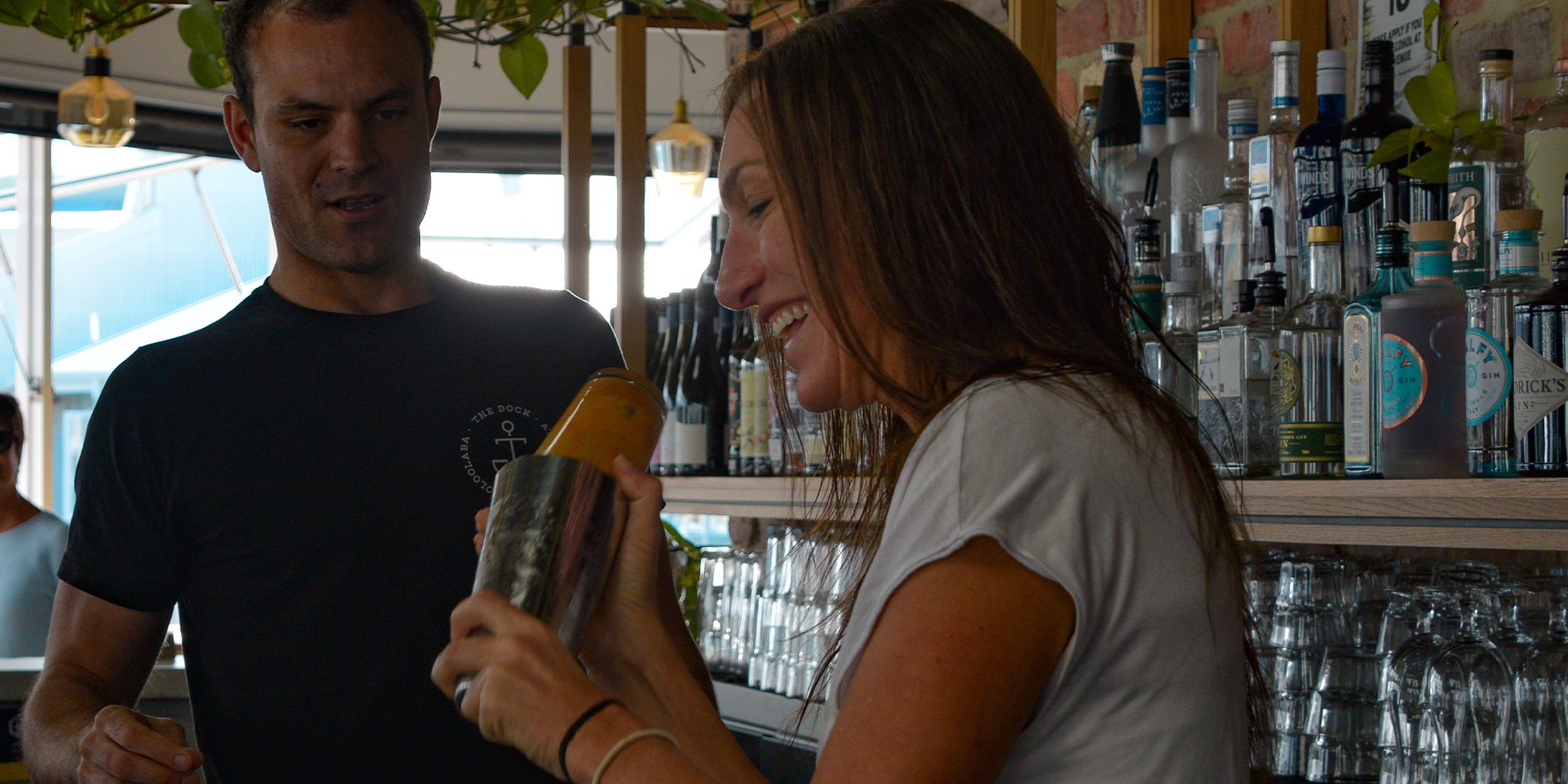 About the Event
Celebrate Australia's largest horse race with Sunreef. Lap up a river cruise while you watch the big race with for our second annual Melbourne Cup event on Whale One.
Just like last year (but even better), we will have cold canapés being served, catered by the phenomenal Dock restaurant. Basic beer, wine, sparkling and soft drinks are included in your ticket. Photographer on board so you can capture all the memories of you and your mates dressed to the nines. You won't miss any of the action with our four TV screens spread around the vessel. We have two bars and a live DJ cruising with us so make sure to put your dancing shoes on and prepare to have a Melbourne Cup to remember.
We will also be hosting our "Fashions of the River" event for best dressed male and females, see below for prizes:
– Swim with Whales experience with Sunreef
– Whale Watching experience
– $100 gift card to The Dock
What you can expect
Our morning will start off in the best way – with a dive on the Ex-HMAS Brisbane.
The afternoon will consist of a cocktail making class and two-course meal at The Dock Mooloolaba. You choose which cocktails or mocktails you would like to make – Espresso Martini, Margarita, or Mojito. Enjoy it with a delicious lunch and cruisey vibes at The Dock. Choose your lunch from one of the following from the starter and main choices. 
Starters: Jalapeno poppers, pulled pork tacos, or black bean tacos (VG). Mains: Beef burger, pulled pork shoulder, or zucchini fritters (VG). 
Check in at Sunreef starts at the time outlined on your confirmation email or text. When you arrive, we will see you at our check in desk and ensure that your gear is organized. If you bring your own gear, our crew can carry it down to the dock and set it up for you, or if you prefer you will be free to do it yourself. If we know you are hiring gear, everything will be organized for you prior to check in. 
On departure to the Ex-HMAS Brisbane, our trained crew will provide a thorough briefing for all our divers about the Ex-HMAS Brisbane site and will answer any questions you may have about it. Once the boat exits the calm waters of the Mooloolaba River system, it is around a 15 minute ride to the site. The vessel will be moored and our crew will help you set up to get in the water. 
This dive will last for either 50 minutes or as soon as your buddy reaches 50 bar (whichever one comes first.)
The divers then return to the shop, where we will unload the vessel and wash all your gear for you if you so wish. 
Read more about  PADI Women's Dive Day, The Ex-HMAS Brisbane Dive Site, or The Dock Mooloolaba Restaurant.
Open Charter Terms and Conditions
Trip confirmations: We will send out an email and text message the day before your trip around 3:30 pm to inform you of the status of the trip and its departure time.
Check in:  Check in at Sunreef will start at the time outlined on your confirmation email or text. When you arrive, we will see you at our check in desk and provide you boarding passes before you line up to board the vessel.
Parking: The Wharf complex has all day parking available, which you will need due to the length and nature of the activity. Please keep in mind especially if you are on an 11:30 pm or later trip that parking can sometimes get very busy. Please give yourself at least 15-20 minutes to find parking. We recommend that you park your vehicle in the Sea Life (Underwater World) car park at The Wharf Mooloolaba, 123 Parkyn Parade.
What to bring: Feel free to wear what you would like for this event, there are inside/outside areas and it it protected. We are aware that some may be wearing heels, ladies please note that you will be asked to wear heel protectors on your shoes. Please ensure you have your personal medications with you e.g. asthmatics, heart disease, anaphylaxis, etc.).
NO alcohol is to be taken on or carried off the vessel.
Who is eligible to come on this tour: Due to liquor licensing, you must be 18 years or older to board this vessel. Due to AMSA safety restrictions, unfortunately there is no wheelchair access available on any of our vessels.
Seasickness: This trip is in the Mooloolaba River, a very calm water cruise. If you know you are highly susceptible to seasickness or motion sickness you may consider seasickness tablets to minimize the risk of seasickness affecting your trip. There are no refunds for seasickness.
We have a 72-hour cancellation and rebooking policy. If we, the Sunreef staff, cancel the cruise, a full refund will be provided. A cancellation by you, the customer, made less than 72-hours prior to departure incurs a 100% cancellation fee (NO REFUNDS). A "no show" on the day also attracts 100% cancellation fee. 
Book for Mooloolaba Annual Christmas Boat Parade